Last week, Business Events Adelaide and Tourism Australia hosted a delegation of key decision makers from the Direct Selling Association of Singapore here in Adelaide.  These business owners and CEO's are responsible for corporate incentive groups of between 50 and 5,000 people from across Asia.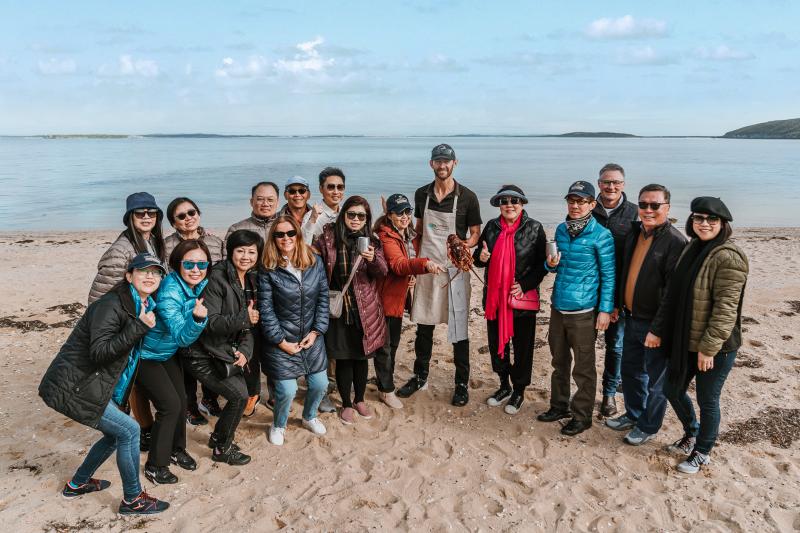 Securing corporate incentives is a key strategic priority for Business Events Adelaide. These groups are high yield, with a daily spend of more than $1000 each, and so this visit represented a huge opportunity to demonstrate that we have the capacity and desire to provide an exceptional, high-quality experience for corporate incentive groups.
Highlights of the visit included an immersive welcome dinner hosted by the Adelaide Convention Centre and attended by The Lord Mayor of the City of Adelaide, Dr Jane Lomax Smith; a visit to the seafood capital of Australia, Port Lincoln; our wine capital of Australia credentials were showcased and a farewell dinner at Penfolds attended by the Minister for Tourism, Hon. Zoe Bettison MP.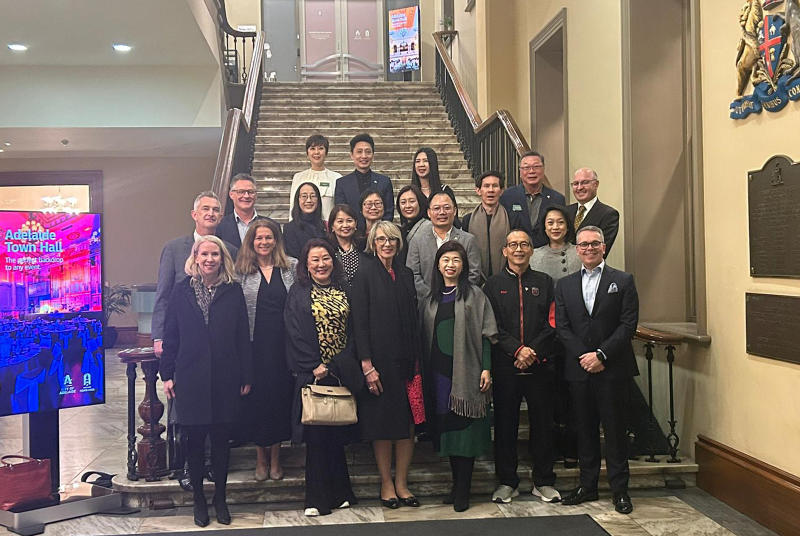 Thank you to all our members who helped to make the week such a success and showcased the personalised Team Adelaide approach that these influencers can expect in future.  Based on feedback we are confident business will be secured from the visiting group.
The news that Australia has been included on a list of countries approved by the Chinese Government's Approved Destination Status (ADS) scheme is a major boost to the business event sector. ADS allows Chinese tourists to now travel to Australia in guided groups. I know from my recent trade mission to the region that this was an impediment to attracting business events and corporate incentive groups, and easing these restrictions will allow Australia – and Adelaide - to once again be considered a viable destination.
By maintaining regular engagement with groups in China we are in a strong position to start converting these opportunities.   We have continued to work hard in this space in anticipation of these changes, particularly through Helen Xu, our Director- Asia. We also recognise how hard Adelaide Airport and the State Government is working to secure more direct aviation access from greater China which is also seen as crucial to securing corporate incentive groups.
There are only 11 short weeks until Dreamtime 2023, Tourism Australia's biennial corporate incentive showcase, comes to Adelaide. This represents another outstanding opportunity to leverage recent business development activity and for Team Adelaide to put South Australia at the forefront of global influencers in order to secure these high yielding corporate incentive groups from 2025 and beyond. The team will be in touch with lots more news on this important event in coming weeks.     
In general, business events continue to track positively for this financial year and could surpass FY23.  Further wins are anticipated, however currently 50,000 delegates are expected to attend over 100 business events that will generally be held between Sunday and Thursday, supporting much needed occupancy in Adelaide hotels.
It is wonderful that our members have supported Connect Adelaide, being held at the Adelaide Oval on 26 September. All exhibitor space sold out in a matter of days. We are now working to bring qualified business event buyers to 'connect' with suppliers from across the business events sector in the premier local market showcase for business events in South Australia. Feedback from Connect is always positive, and we look forward to a mutually beneficial day. Exhibitors will receive more information about the day within the next week, but if you have any questions, please call Mary White General Manager Membership on 0439 820 923.
Kind regards

Damien Kitto
Chief Executive Officer