Dear Member
What an incredible week we had hosting Dreamtime 2023.
We set out to 'surprise and delight' our international visitors, and Team Adelaide truly delivered.
I wanted to share with you some of the highlights, images and feedback that we have received after a week that put Adelaide firmly on the corporate incentive map.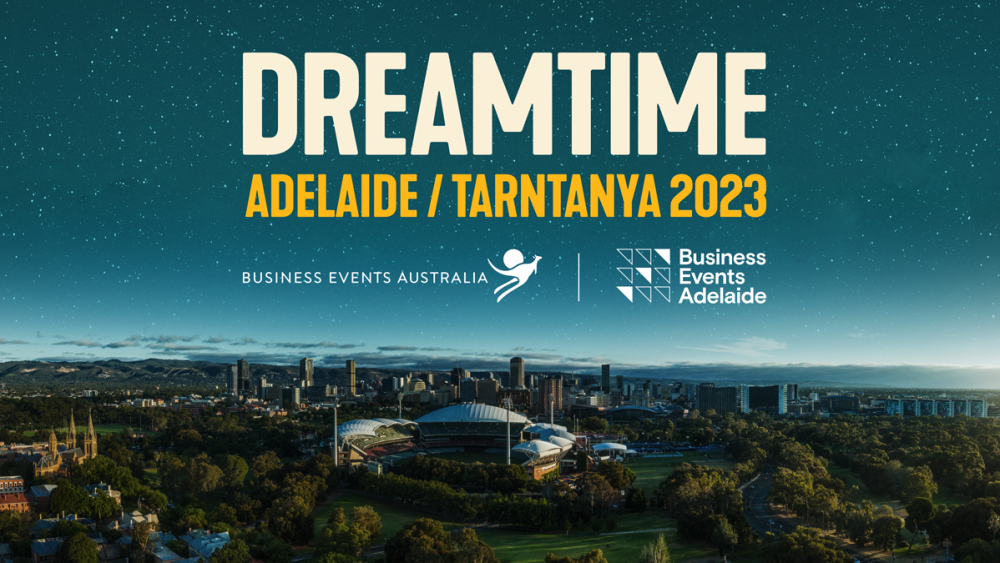 We began by hosting two pre-famils. Following their arrival on Monday, the New Zealand delegation stopped off in the Adelaide Hills before flying to Kangaroo Island for a whistle-stop tour. Meanwhile, the UK visitors enjoyed an early morning roof climb at Adelaide Oval before sampling the delights of the Barossa Valley.

By Tuesday evening, all delegates had arrived and were hosted for dinner, mostly in their base hotels. Each of the properties designed a menu that highlighted the freshness, diversity and uniqueness of our local food and wine. Special mention should go to Adelaide Oval, who hosted the cricket-loving UK and Indian delegations. Their dinner in the Ian McLachlan Room was preceded by an on-ground Q & A with Head Curator Damien Hough, and rounded off by a spectacular sound, light and firework display. These 'off menu' experiences demonstrate what Adelaide can offer corporate incentive groups, and certainly amazed both parties.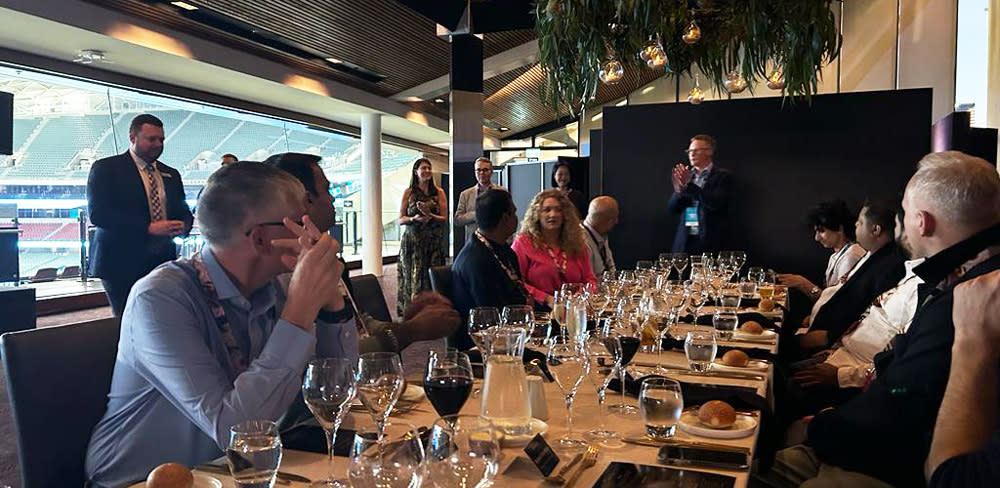 Following the business session on Wednesday, we officially welcomed delegates by closing off Vardon Avenue in the East End for a street party. On a perfect Adelaide evening, visitors got to experience the buzz of the 'festival city' with street performers and cabaret. The Lord Mayor of Adelaide, Dr Jane Lomax-Smith, spoke glowingly about the warm welcome future corporate incentive guests would receive, with one delegate so inspired by the Lord Mayor that he wanted to move to Adelaide!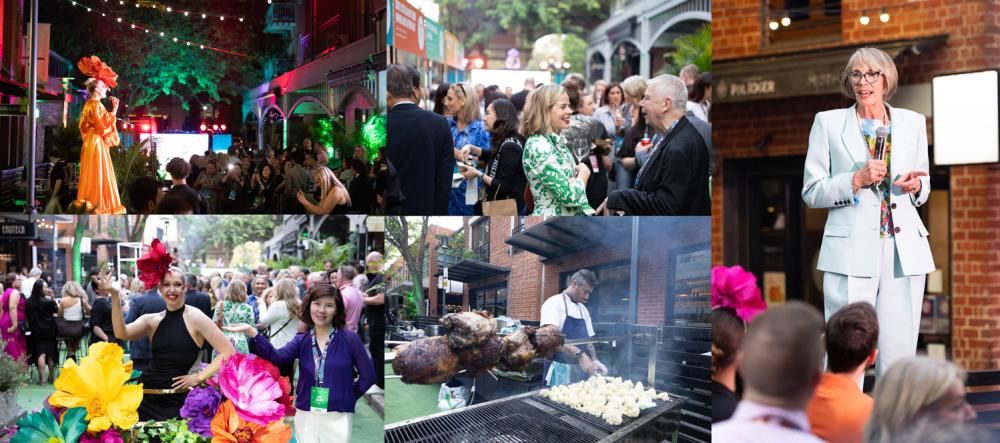 Thursday morning's breakfast on Adelaide Oval had something for everyone. There was the excitement of being warmed up by a 'coach' in the change rooms, before the thrill of running out onto the field to a wall of noise, replicating the experience of a full stadium. Delegates loved seeing their names on the scoreboards and the lighting displays around the ground.
The Minister for Tourism, Hon. Zoe Bettison, spoke about the importance of business events and corporate incentives to South Australia, and how they aligned strongly with the State Government's strategic priorities. She also spoke about the uniqueness of being able to share a meal on the field of so many sporting triumphs, something she had never had the opportunity to do previously,
There was one more surprise - the morning's highlight being a performance by a school choir atop the western grandstand, and their rendition of 'We Are Australian' literally bought a tear to many guests.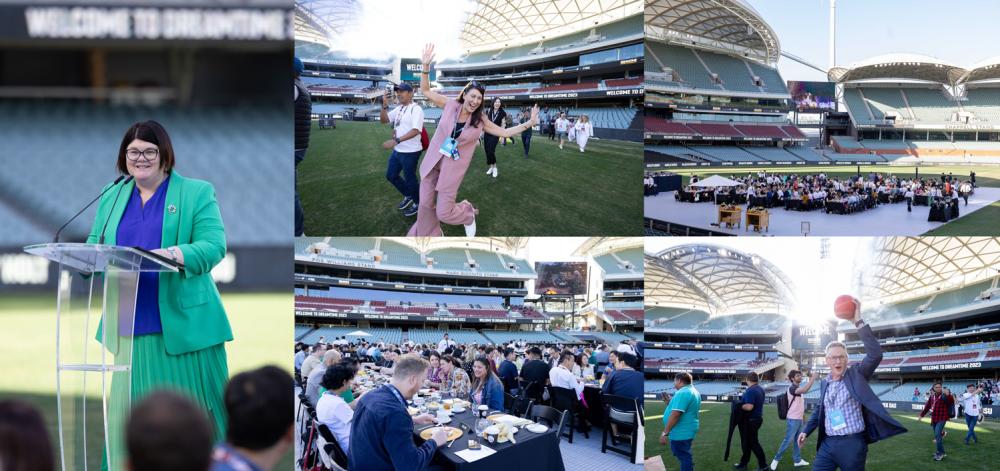 Following breakfast, the 100 or so delegates and media visited more than 30 different member properties.  Each of the famils showcased just how easy it is to move from our boutique city to within minutes being among spectacular scenery, unique wildlife and an authentic Australian experience. Groups criss-crossed the Hills, the McLaren Vale and the Barossa Valley, with our regional members really coming to the fore. Every venue hit the brief of demonstrating how Adelaide can provide an exceptional experience for large, medium and small corporate incentive groups.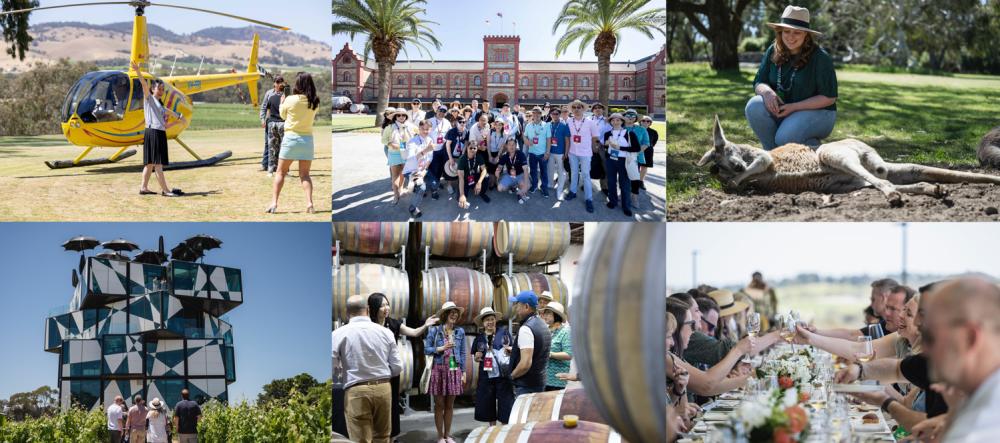 Dinner on the Penfold's lawn, hosted by Tourism Australia, rounded off an unforgettable week for visitors and suppliers alike. The event saw 260 guests seated at an 'endless table' which wound its way across the lush grounds. Dishes again showcased local ingredients such as South Australian oysters and Port Lincoln tuna paired with Penfold's wines, and the Supper Club offered a floating desert experience live bands and DJ's.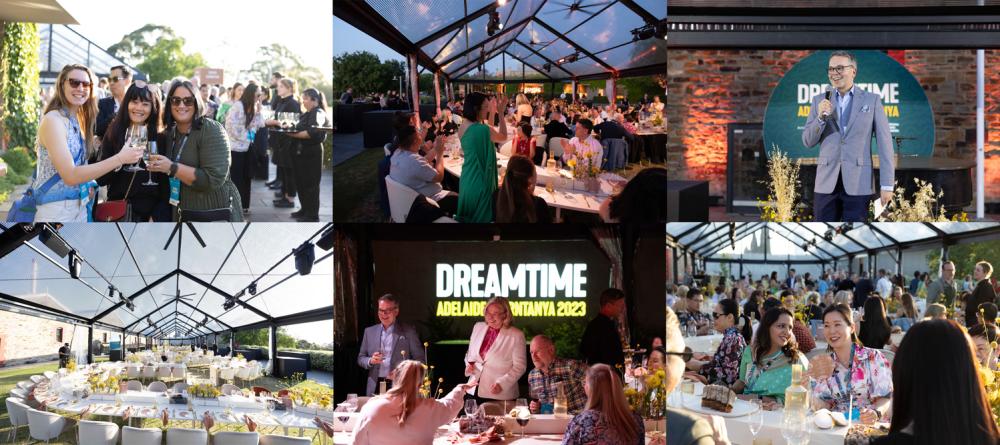 Throughout the planning and the execution of Dreamtime we worked closely with Tourism Australia, and I would like to thank them for the opportunity to host Dreamtime in partnership with them.
There are too many other people to thank for making Dreamtime so special, but we sincerely appreciate the efforts of everyone involved.  The feedback from delegates was overwhelmingly positive, and below are just a small sample of the comments we received:

We achieved our aim of showing the cream of the global and Australian corporate incentive market what Adelaide can do, as well as demonstrating to our interstate competitors that we are a serious player. Corporate incentives offer a high daily spend - on average $1,000 a day for each delegate. Their economic value makes this market highly competitive, and this is why Dreamtime was so important for us.
We had an opportunity to really make a mark, and we delivered but it was a real Team Adelaide effort. Feedback from our members reflect their pride and satisfaction of a job well done:

Our work does not stop here. We will be following up all the agents and engaging the media to make sure that Dreamtime translates into business opportunities for Adelaide. 
However, we can take a moment to reflect on what we have achieved, and the lasting impression that will live on.
On behalf of the Board, and the Business Events Adelaide team, thank you.
Kind regards

Damien Kitto
Chief Executive Officer