Welcome to July's CEO update on Business Events Adelaide activity.
As mentioned last month, Helen Xu, our Director Asia, and I were recently part of a Tourism Australia trade mission to Asia.  The focus of the mission was China, visiting the cities of Guangzhou, Shanghai and Beijing. We also took the opportunity to visit corporate incentive buyers in Tokyo and Seoul.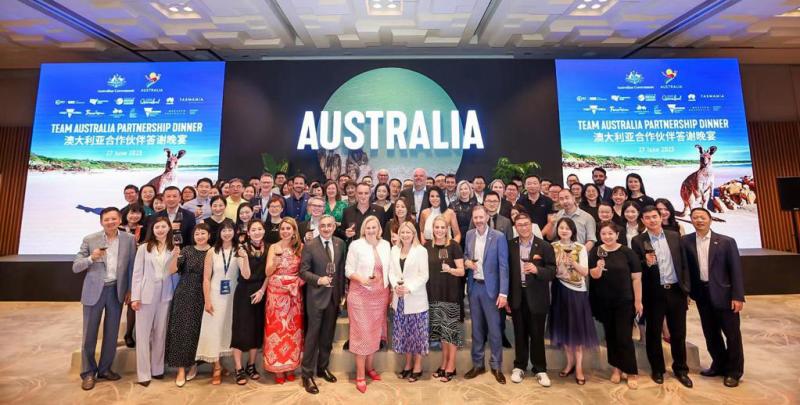 Various presentations and meetings were used to raise the profile of Adelaide as a corporate incentive destination.  Agents and clients took particular interest in that we are the wine capital and seafood capital of Australia, clean and green, have easy access around the city, affordable and have interesting innovation and technology districts.
A number of strong sales leads were generated from this mission, and corporate incentive bids in excess of $40 million will be progressing over coming months.   
Aviation access is seen as a key challenge in securing immediate opportunities.  The delegation, including the SA Tourism Commission, Adelaide Airport and Business Events Adelaide met with China Southern senior management in Guangzhou to discuss direct flights to Adelaide, and we will continue to remind the State Government of the need for direct air access at every opportunity.   
Other challenges for Adelaide include the small number of twin bed hotel rooms available in Adelaide. Can I suggest that hotel providers discuss this issue with the Business Events Adelaide team to ensure that we have the most up to date room configurations readily to hand.    
In summary, the mission was very successful with multiple strong business opportunities identified. It was also timely to introduce ourselves to this cohort of buyers prior to Dreamtime. 

Being held in Adelaide from 5 to 12 November 2023 for the first time since 2015, Dreamtime will provide an excellent opportunity to reconnect with the agents we visited during the mission, as well as up to 120 global agents and media from all over Asia, the US, Canada, the UK and New Zealand.
Dreamtime offers a fantastic opportunity for Team Adelaide to show off our state to these influential, qualified buyers, and our team are putting together a famil program for all of the global buyers that will give them a sense of the flexibility, variety and quality of our corporate incentive offer. 
There is still time for you to exhibit at the Dreamtime Business Session, a full-day, face-to-face business session of pre-scheduled appointments, providing you with the opportunity to meet and do business with these international agents. For more information click here or contact Marcia Mudge on 0419 802 162 if you have any questions.
Dreamtime is just another example of Business Events Adelaide bringing benefits to you, our members. We continue to stay close, mindful of the symbiotic relationship we share.  With over $200 million worth of business secured in 2022/23, and we have an aspirational goal of delivering $250 million for FY24, but we need your support. 
Our 2023/24 Membership Renewals have now been issued, and I encourage you to renew promptly so that you don't miss out on the business event opportunities we bring Adelaide.
The new online Membership Prospectus can be viewed here, and if you have any questions about membership, responding to requests for information or accessing the extranet, please contact Mary White on 0439 820 923.
As always, please contact me or the Business Events Adelaide team if we can be of assistance to you.
Kind regards

Damien Kitto
Chief Executive Officer