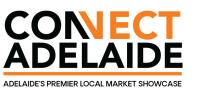 Business Events Adelaide held its annual Connect Adelaide showcase on Tuesday (26 September). We were fortunate to have great weather, which helped in attracting a significant turnout of local business event organisers, many attending for the first time, to 'connect' with our exhibitor members. The anecdotal feedback has been very positive, with many members reporting strong sales interest, and long queues of buyers waiting to engage with them.
Thank you to the team at Adelaide Oval for hosting us, and to our sponsors Adelaide Expo Hire, Village Gate and Showcase SA for their support.

One a separate note, I would also like to welcome Adelaide Oval as a Strategic Partner. Through their accommodation, experiences and business event facilities, the Oval have been strong supporters of Business Events Adelaide for a number of years, and we look forward to building on this relationship at an elevated level alongside our eight other Strategic Partners.
You will by now have received your invitation to attend our Annual General Meeting (AGM), which this year will be held on Wednesday 18 October at the Adelaide Rockford. Chairman Jim Kouts will hand down the Annual Report and discuss our final results for the 2022/23 year.
The AGM will commence at 4pm and will be followed by the October Member Networking Exchange on the rooftop at the Adelaide Rockford.  A reminder that members need to be financial in order to participate in the AGM. If you haven't renewed your membership yet, please contact the General Manager Membership Mary White on 0439 820 923.

Dreamtime 2023 is now just over 5 weeks away, and preparations are gearing up to ensure Adelaide is showcased to global corporate incentive agents. As you are aware, this market is a focus for Business Events Adelaide, and we are particularly excited to welcome more than 50 agents from the key China and Southeast Asia markets, as well as influencers from the US, UK and New Zealand.  
We will be providing more details in the lead up to Dreamtime, both for local sellers and for the experiences involved in the famil program. The famils provide a huge opportunity to demonstrate that Team Adelaide has the capacity and desire to provide an exceptional, high-quality experience for corporate incentive groups. Please feel free to reach out to Director Events and Services Marcia Mudge on 0419 802 162 if you have any questions on Dreamtime.
Finally, I would like to welcome Chris Toumpas to Business Events Adelaide. Chris will be a familiar face to many of you from his time within the hotel industry, most recently the Crowne Plaza. We are pleased Chris has joined us as Business Development Manager responsible for the 'rest of Australia' domestic market.
I look forward to seeing you all on 18 October at our AGM and Member Networking evening.
Kind regards

Damien Kitto
Chief Executive Officer