Dear Member
I'm writing just a few days out from Dreamtime 2023, Australia's premier showcase for the international corporate incentive and business events market, being held in Adelaide for the first time since 2015. 

The cream of the global and Australian corporate incentive market, as well as a host of international media, will start arriving from Sunday for a week of activity in the city and regions designed to increase interest in Australia as an outstanding business events destination, with Adelaide at the forefront.
It is an exciting time, and a fantastic opportunity for Team Adelaide to demonstrate the exceptional and unique experiences that will inspire these global agents to consider us for their future corporate incentive business. So, whilst it is important that our visitors leave with a positive impression of Adelaide, the success of Dreamtime will only be apparent in future business opportunities.
The Business Events Adelaide team has worked hard to put together a program that will delight and surprise the international guests. Thank you to our members who have provided their services to make the week come to life. I'm sure you will enjoy being part of the excitement and help to showcase our wonderful city to an influential audience.
If you have any questions in the lead up to Dreamtime, or during the week, our event lead is Marcia Mudge (0419 802 162).  
Thank you also to the members who attended Business Events Adelaide Annual General Meeting on 18 October. Chair Jim Kouts handed down our results for the 2022-23 financial year, which showed that it was another highly encouraging year:
123 future business events were secured, with an estimated economic value to the State of $218m.
We expect to welcome 51,000 delegates to these events, who will occupy 232,000 bed nights.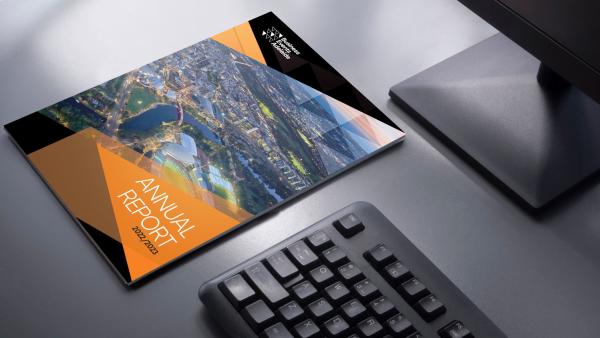 The full Annual Report is available to view online 
It was a year where the Business Events Adelaide team was consolidated and is now beginning to fully explore new opportunities. Corporate incentives, in particular offer a huge opportunity in coming years, another reason why Dreamtime is so well timed. 
We congratulate Anne-Marie Quinn, Managing Director of the All Occasions Group, for being reappointed to the Board for a three year term as the Strategic Partner level member director.

Thank you again to the Adelaide Rockford for hosting the AGM and the Member Networking Exchange afterwards on their spectacular pool deck. Click here to view photos
Casey Hehner, our Director of International Bidding, has recently returned from Las Vegas, where she attended IMEX America. It proved to be a valuable tradeshow for Business Events Adelaide; having a presence and being able to connect with industry professionals across the globe, generating leads, and strengthening relationships with new and existing clients is important for Adelaide's positioning. The feedback from IMEX was positive, with insights and new opportunities already proving invaluable for expanding Adelaide's international business prospects.
As we race toward the end of the year, we are planning our Christmas Member Networking Exchange. The date for your diaries is Monday 4 December – more details of our end-of-year gathering to follow shortly.
Finally, a reminder that it is not quite business as usual next week, as most of the Business Events Adelaide team will be hosting international groups for Dreamtime. Please continue to contact the team as normal but understand if we are a little delayed in responding.
Kind regards

Damien Kitto
Chief Executive Officer