Travel to Adelaide
Adelaide offers superb access and convenience for business event delegates with a range of benefits including;
International carriers flying directly into Adelaide.
Major international carriers flying directly into Adelaide include; Singapore Airlines, Malaysia Airlines, Qatar Airlines and Air New Zealand. 
Adelaide is centrally located within Australia which means easy access for both Australian and international delegates.
15-minutes 'toll-free' drive from Adelaide Airport to the CBD. The fastest and most affordable airport to capital city transfer in Australia.
"One of the world's best designed cities" (Chicago Tribune) … everything is walkable, and there is also a free tram service across the CBD.
6,500 high quality hotel rooms within a few-minutes' walk of the Adelaide Convention Centre.
Access premium 'Australian' touring experiences (wineries, beaches, wildlife and much more) within 20 minutes of the CBD.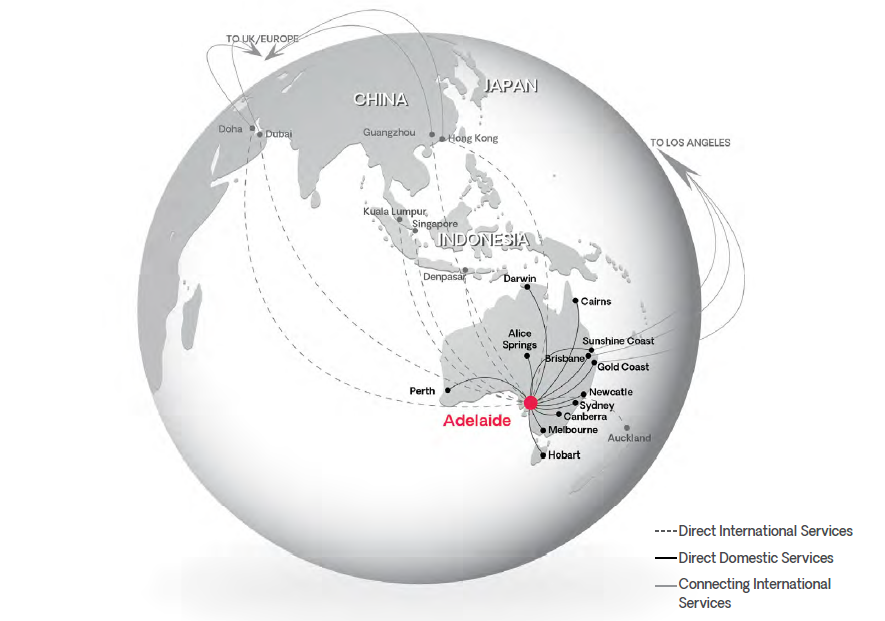 Adelaide Airport
Adelaide, South Australia is a boutique city with big city infrastructure! Adelaide city is conveniently located 15 minutes from Adelaide Airport, and is very affordable for accommodation and meals.
For up to date travel information, please visit the Adelaide Airport website.